O-Shot Doctor Maryland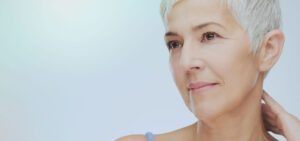 At Atlantis Medical Wellness & Weight Loss, an O-Shot doctor Maryland women trust for quality care has been providing sexual dysfunction services for many years. We understand the sensitive nature of sexual struggles and want patients to feel comfortable coming to us with their symptoms and challenges. For many women who want to make their sex lives better, an O-shot may be the solution they have been looking for. If you or your partner is feeling distraught over a sexual issue, we encourage you to contact our clinic today for compassionate and knowledgeable services.
How the O-Shot Is Made
Many patients prefer natural methods of medical care. For the O-shot, the solution is made from the patient's own material through platelet-rich plasma (PRP). PRP has been utilized to treat conditions such as sports injuries, surgery recovery, and hair loss. The solution is made through drawing blood from the patient, spinning the sample in a centrifuge machine (which separates platelets from the rest of the blood), and then the plasma is taken and injected into the area in need of healing. Rest assured, we use local anesthetics so that the patient remains comfortable during the treatment.

What To Expect During Treatment
It is understandable that patients wonder about what O-shot treatment will be like, and whether it will be painful. Depending on your case, a doctor or nurse will apply a numbing cream to the labia, g-spot, and/or clitoris. The blood will be drawn and a solution will be created, and once the numbing has gone into effect, the solution will be administered to the labia, clitoris, and/or g-spot area. The procedure will take around thirty minutes to complete.

Benefits of the O-Shot
As your MD O-Shot doctor can explain, women who currently struggle with reaching orgasm may find that the O-shot gives them a heightened sense of pleasure they have not felt before. Along with this, it isn't uncommon for women to have more confidence and sense of self. Other benefits of the O-shot treatment can include, but are not limited to, the following:
Increased desire for sexual activity

Increased arousal to the sexual organs

Enhanced lubrication

A stronger orgasm during masturbation or sex

Relief from urinary incontinence

Reduction of chronic pain due to childbirth 
Some women claim that the treatment improves both their experience of orgasms and with treating incontinence. The platelet-rich plasma solution stimulates collagen production, stem cells, and blood vessels — which contribute to stronger orgasms. To find out if the O-shot is right for your health, don't be too shy to speak with a friendly member of our team as soon as possible.

To learn more about the O-shot, call a Maryland O-Shot doctor from Atlantis Medical Wellness & Weight Loss today.