Functional Medicine Silver Spring, MD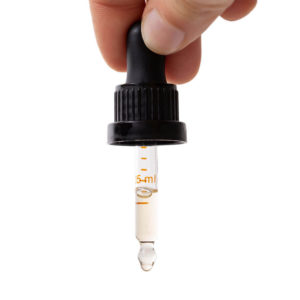 You may have heard the term "functional medicine" but might not be aware of what it entails. At our Silver Spring, Maryland functional medicine practice, we take a personalized and integrative approach to our patients' healthcare that focuses on preventing, managing, and determining the root cause of disease. Our goal is to not just heal the patient's condition but to also help them on a new path for a healthy lifestyle.
Our Silver Spring, MD functional medicine professionals don't just help patients heal their medical conditions, but we also help them find positive emotional balance, joy, and energy in their lives.
Functional Medicine Approach
When you come to Atlantis Medical Wellness Center for functional medicine in Silver Spring, MD, you will find that the approach we take is often different than what you may be used to receiving from conventional medical professionals.
First off, the care we provide is patient-centered. Your functional medicine doctor will not just take a brief overview of your medical history, but he or she will also listen to the details of that history and make sure they fully understand it. The key to the success of this type of treatment is having the patient be part of the discovery and treatment management program, rather than just telling them what to do. Your plan is totally personalized to meet your health needs.
It is also important for patients to understand that all of the treatments we provide at our Silver Spring, MD functional medicine practice is based on the latest in medical research combined with our medical team's clinical expertise. Your doctor will conduct extensive research into not just your medical history, but also your genes, lifestyle, and your body's physiology. When developing a treatment plan, your doctor will consider both external and internal factors that may be affecting your health and well-being.
A doctor who practices functional medicine in Silver Spring, MD takes the best practices from multiple disciplines and blends them together to come up with the best program for their patients. At Atlantis Medical Wellness Center, not only do we use the best practices of traditional Western medicine, but we integrate those practices with the following:
Using exercise, nutrition, and lifestyle changes for the prevention of medical illnesses

Using the latest diagnostic techniques and testing

Using prescribed combinations of botanicals, supplements, medications, stress management techniques, and detoxification programs
Is Functional Medicine the Right Choice for You?
There are so many different medical conditions that people are suffering from that past generations never had. Not only are conditions such as heart disease, cancer, and diabetes on the rise, but so many people suffer from autoimmune disorders, autism, ADHD, mental illness, and other chronic and complex conditions. When a patient undergoes treatment by a doctor who specializes in functional medicine Silver Spring, MD families trust, the goal is not just to treat the patient, but to heal them. Instead of just treating the symptoms, your doctor will find the root of the condition in order to determine how to heal that condition. Call Atlantis Medical Wellness Center to learn more.