OCTOBER 25 AT 6PM
This Ladies Skincare Night and Open House is good for those who are looking to rejuvenate, hydrate and bring that youthful look back to their face after the hot summer months.
During the seminar, enjoy:
A Live Demonstration – Micro-Needling & HydraFacial MD®
Special Pricing
Complimentary Consults
Plus, Bring a friend and get a 3 months supply of B12
About Micro-Needling 

Micro-Needling, also known as Collagen Induction Therapy or Rejuvenation, has proven to be a remarkably effective aesthetic procedure with age-defying and age-locking effects on the skin.
Learn more about Micro-Needling here.
About the HydraFacial MD®    


Non-laser resurfacing treatment simultaneously combines cleansing, exfoliation, extraction, hydration and antioxidant protection resulting in more beautiful, glowing healthy skin.
Learn more about HydraFacial MD® here:  http://www.hydrafacial.com/
Watch a video on HydraFacial MD® here:  https://youtu.be/B8jTnd2rnTY
Introducing Lisa Franklin-Daisey MSM.CPCP.CAMM.LE.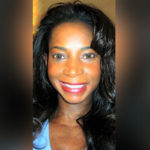 Lisa Franklin-Daisey is a licensed medical esthetician and skincare rejuvenation specialist. She has extensive training and experience in cutting-edge micro-needling cosmetic and skin-care treatments. She is a certified HydraFacial MD® provider and pioneer in bringing this new service to our area. Her presentation will introduce these popular treatments and illustrate the amazing results they produce.